Website development examples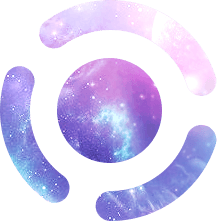 Articles
Website development examples
Website development examples
So you face the necessity to create a site, but you only slightly imagine what it will be like. To help you make up your mind as to what you want exactly, please answer the questions what do you need the site for, what tasks will it fulfill, it`s main functions, etc. if on the contrary, you see your future site in all the details, in that case we have only to make your ideas dreams come true.
One way or another, before ordering a site in our company we strongly recommended that you look trough the examples of the site development, which we have created for different clients as samples.
When the general scheme of the project is ready, it`s high time to come to the stages of its development.


The stages of site development.

In most cases the development of internet – sites of any type is standart. Conventionally the stages of the site development can be divided into: Preparation stage. It presupposes collecting information and the discussion of the budget and the aims of the site, considering sample sites having similar functions, marketing research, etc. Projecting on this stage of the site development different specialists are involved: programmers, designers, painters. The platform is chosen and all the main instruments are chosen, which will be used on the site, etc. Developing and testing. Final creation of the web-resource, graphic design, checking its functioning and usability.

The introducing and the exploiting of the site. Putting the site to work, it`s technical support and modernization when it`s necessary. You will be convinced in the successful carrying-out of our work if you look at the examples of the development of the sites, which we had done before. We`d like to admit the necessity of the chose cooperation, between the client and the company at any stage of the site development.
It will exclude any possibility for misunderstanding and will guarantee that you`ll have the site you need.